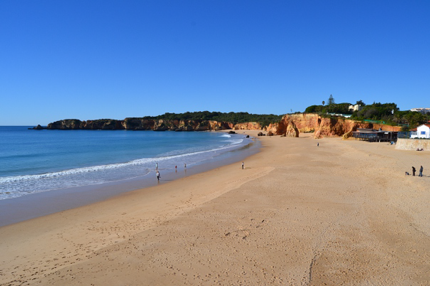 Europes most beautiful beaches are in the Algarve.
The Algarve offers a great variety of breath taking beaches and spots by the sea.
In the east you will find sandy endless beaches that are ideal for families.
The most beautiful beaches are in the southwest. There you will find small beaches hidden between the steep coastline. These beaches are often difficult to find and therefore off the beaten tourist path.
The beaches to the west are more suitable for adventurers and surfers. They are very spacious and often shielded by up to 100 meters high cliffs.